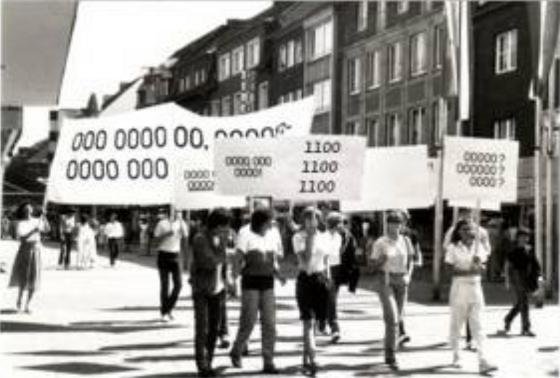 PZ [heart] I
July 4, 2009

We were invited to teach a Thematic Project from April till July 2009 about Urban Media Hacking at the Piet Zwart Institute in Rotterdam. The title of our thematic project was Build,Break and Broadcast, abbreviated with B3 which should be a placeholder for much broader definitions and ideas (1100 1100 1100, for example). The title should generally reflect our approach and reflection in a social-network and mobile-gadgetry driven society.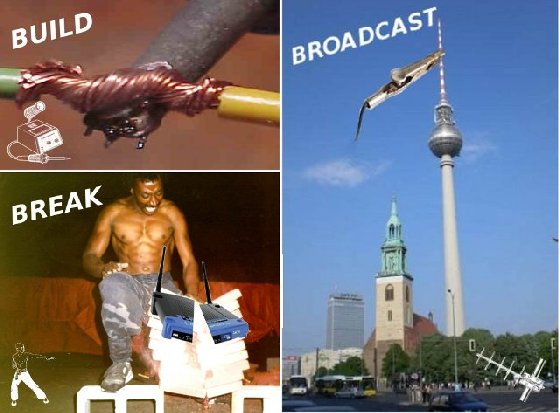 BUILD refers to the DIY attitude we exercise when dealing with latest hardware tools and devices, but also applying and re-arranging old ideas and recycling junk-hardware into a new setup. BREAKing is the liberation of imaginative thoughts through action; cracking black boxes and escaping the paved routes of top-down systems.Last but not least, BROADCAST is referring to a technique of finding appropriate media channels for your work by all kind of means, from setting up hidden network video stream to social engineering or placing stickers algorithmically around the city.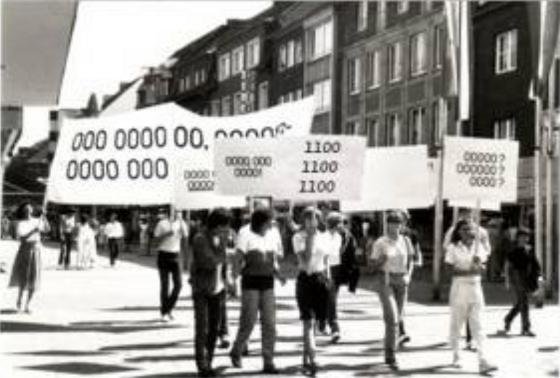 All works are shown in this year's PZI Show which takes place in CBK Rotterdam from 3rd of July till 12th of July 2009. Thanks again to the great PZI crew and students!
Photos taken throughout the course are available here!
Download our BBB handbook here (torrent)