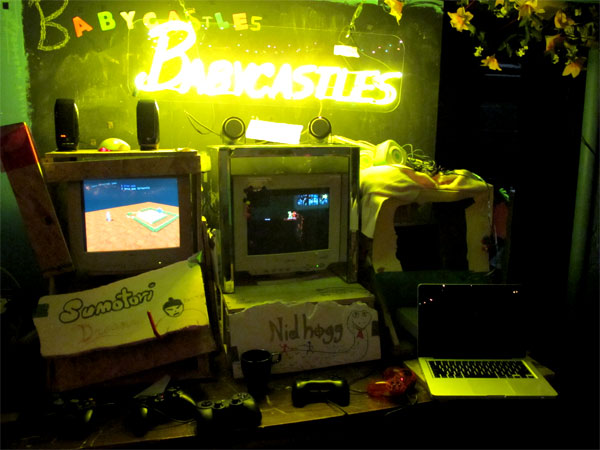 Babycastles presents DADAMACHINIMA
February 4, 2011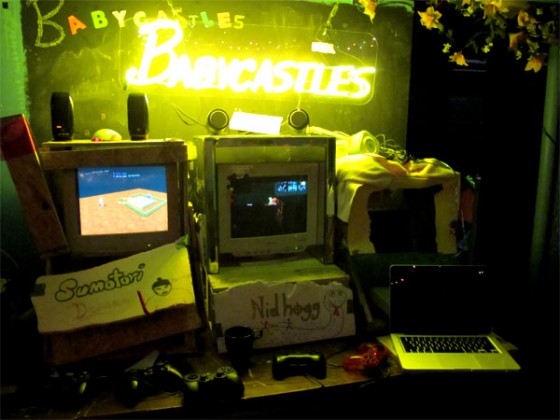 at Devotion Gallery, Brooklyn – New York, with Opening Night Performances by Radio Shock, Casperelectronics, DUBKNOWDUB, Dan Friel and LoVid will also debut a performance of 'Catchy!
DUBKNOWDUB @ DADAMACHINIMA from Babycastles on Vimeo.
DADAMACHINIMA explores tactics of emergent gameplay, disrupted modes of interactivity, and brute-force hacks of contemporary (video)game interfaces and environments.
WORKS: FPS [first peron shooter] by Aram Bartholl | Mary Mack 5000C by Kaho Abe & Lina Fenequito |Composite Club by JODI |  Video Terraform Dance Party by Jeremy Bailey